Why You Need To Remove Old Tiles, Vinyls, Carpets And Other Stuff From Your Floor
The concern about removing old stuff off your floor is usually connected to remodelling your home, something that a service like tile / vinyl / carpet flooring removal Cairns should address well. That is, a remodel should mean having the old stuff out to make room for the new one. Your surface needs to be cleaned and prepared for the new surface
A floor is not actually that easy to install, and installing a remodel or new surface over an old one requires more work. Totally new installations are therefore more quickly done than a remodel.
The removal process being discussed, when done by professional experts, should be efficient and not cause too much hassle for clients. Also, pros will clean off everything in the right way, including removing dust with toxic materials, which is something people will not even know exist in a DIY, for example.
Some Old Stuff Will Typically Be Hard To Remove – But Not For Us
That old wall to wall carpeting might have served your home well. In fact, it was installed so well that when it comes time to remove it, you find you can't do it DIY. Removal of such things might seem easy at first, but the industrial strength glue or adhesives used for the most durable of installations like this are simply too hard to take out.
Best grouting and tile installation practises often provide strength and quality. These become problems when you want them removed to make way for newer installations or surfaces.
We don't consider these as problems at all, merely a part of the specs for any job at hand that require removals of old floor. This means we have the materials and equipment in a complete line used by qualified pros. And our process is one of the best and most advanced there is in the world today. 
In Cairns, Look For Certified Pros
Advanced Concrete Polishing is a company that made sure it has the right equipment, materials and personnel to make good on its name. Advanced concreting in our lingo is truly what it is — made up of the most advanced processes, materials and qualified pros to get you the best kind of flooring available today.
Totally safe, easy to maintain, durable and eco-friendly, a concrete polishing installation tile / vinyl / carpet flooring and its results requires home or business owners to have things like grout, tile chips, and even matting to be cleaned off.
Our floor preparation process for an advanced concreting install may include this, especially for resurfacing or reconcreting projects such as tile / vinyl / carpet flooring removal Cairns. It is complete and will not add more to your worries with collateral damage to other parts of your home. Plus, you can have the removal process as an independent service.
Go to our website AdvancedConcretePolishing.com.au or call up our number 0400 794 163 for more information or details about how you can have an new install polished concrete, cement floor resurfacing, a remodel or incorporate any attractive design for your concrete floor surfaces, inside our outside your home or office facilities. 
We also provide carpet removal Atherton. Advanced Concrete Polishing is the best concrete floor installation contractors.
The old floors for these beautiful spaces contained amounts of old tiles, vinyl covers and carpets that were glued on strongly for durability. Our gallery typically shows such happy stuff as results for advanced concrete grinding and polishing for
Cairns, Townsville and the Atherton Tablelands.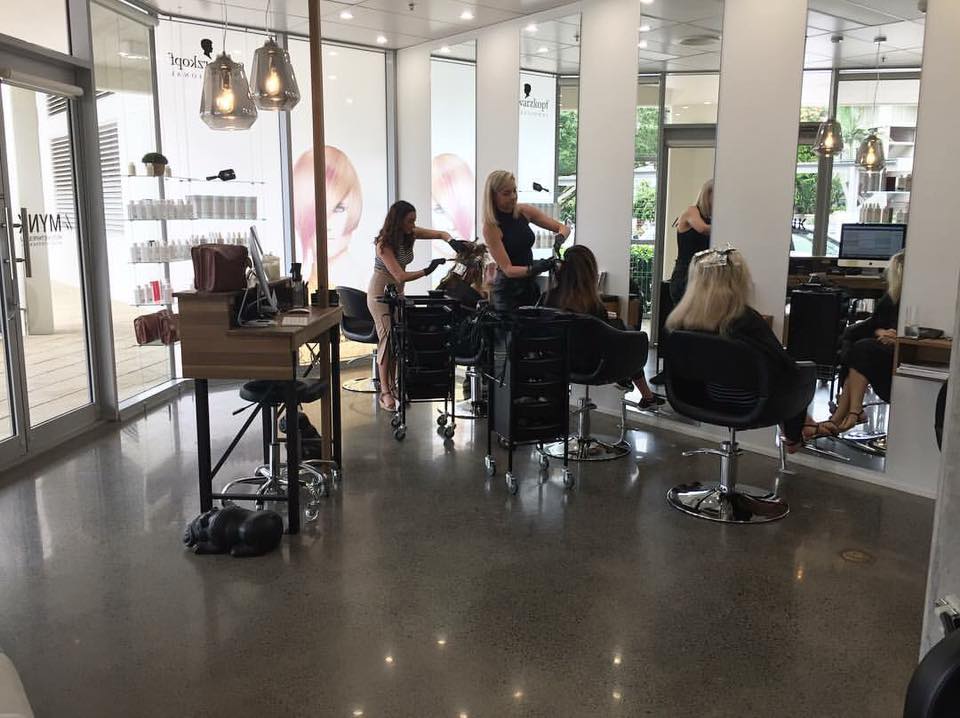 What we don't show (mostly because we have a patented system we are required to protect) are the exact details of things like tile removal. Rest assured though that when we do removals, it is the safest, friendliest and non destructive process available today. Click this on to find out more about the details.