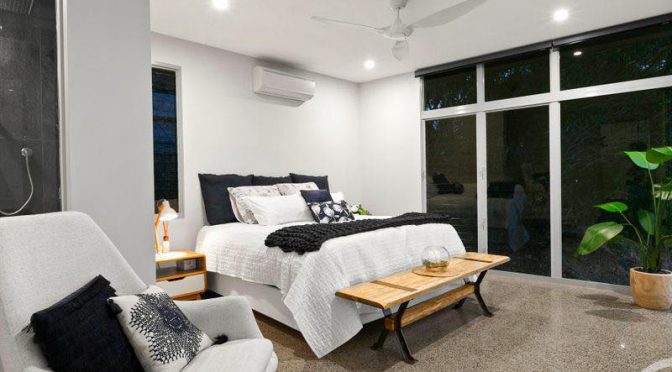 Ever wonder why your neighbour is so involved in his patio flooring project's polished concrete designs? Most probably he is fascinated with how the creation of those designs work for the surface he and his family or friends would be walking, partying, eating or even sleeping on when it's finished.
For the handyman in you, and for that part of your make up that appreciates beauty wherever it's found, the polished concrete design is truly an interesting thing. This not only works for the hypothetical patio floor but for any surfacing need. The design and material can be used for:
Any interior area in your building
Decorative and functional tables or slabs in your garden and patio
Modular structures like worktables, benches and kitchen work areas
Certain cabinetry
Decorative divider walls or complete walls
Design Your Polished Concrete Hands-On With An Expert
A design for concrete polishing doesn't have to be a thing you simply ignore and let experts create and finish for you. In fact, it has certain unique specs and needs that a home or business owner would be wise to focus on.
For instance, if you own a small shop specialising in hair care and beauty services for men and women, you can target its looks to make customers most comfortable and at home. A surface created with polished concrete with a targeted design does more than provide something to walk or stand on.
So, in the process of planning and designing, you can put in shapes, colours, geometric patterns and the like. These combinations working harmoniously help create your business ambience. Your customers will appreciate this element, if not totally aware of it, but influenced in a very positive way.
Best practise even with a DIY project should involve expert consultants at the very least. Also, it might be better overall to have the entire thing managed and done by a team of experts. You might be able to help at any phase, but these experts will appreciate your help in choosing the designs so that they know that they are working on something their customer really wants.

For Outstanding Result: Hire Experts
Advanced Concrete Polishing has done work for many highly satisfied customers in the North Queensland region. Specifically, you can see many of its finished projects in and around the Cairns, Townsville and Atherton Tablelands areas. We have planned, created and finished surfaces their owners are proud of and use without worries about maintenance and durability.
We are also Husqvarna certified, and this means a reliable and proven system that many customers around the world know. In fact, it is a leading brand in this industry that places like five-star hotels and restaurants, hospitals, commercial buildings and museums have made use of to their advantage.
Contact us today and talk to an expert about getting a polished concrete design project done in your area.